Wild (Postage) Kingdom - Unwashed and Somewhat Slightly Dazed
May. 28th, 2007
06:53 pm - Wild (Postage) Kingdom



So, they raised the price of postage to 49 cents, which means that my adorable children's book stamps are no longer good enough on their own.


So I asked my mom if she had any two cent stamps I could pair them with, and here's what she gave me: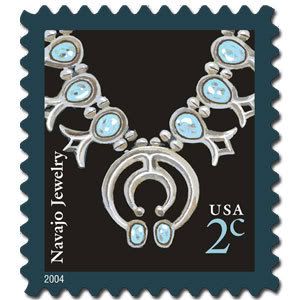 Scariest stamps ever, right? Every time I look at one, I don't see Navajo jewelry. I only see an evil insect with pincers. And when I put one right next to one of my storybook stamps, it looks like the two cent giant beetle could attack and devour The Very Hungry Caterpillar. It's really unsettling.
Comments: